About CAAC
The Central Appalachian Astronomy Club is a non-profit organization. Our goal is to promote amateur astronomy and share our experiences with others. We are partners in education with area schools and universities. Membership is open to the public. Meetings are held monthly at the home of our president Joe Gonzalez. This is also the location of our club's observatory.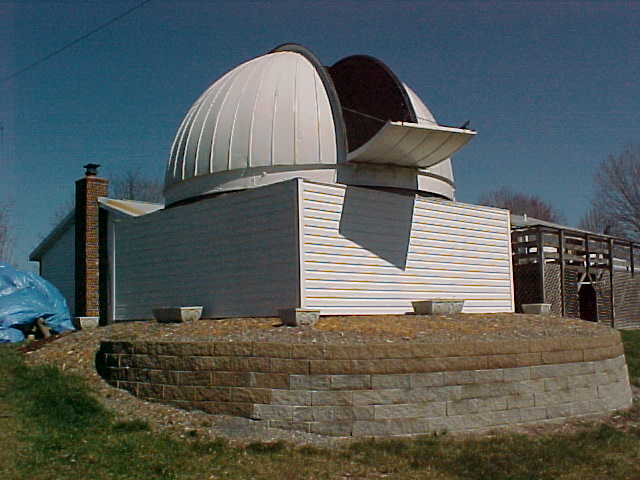 Our Observatory
The observatory is a twenty foot Ash Dome and houses our 16 inch Meade LX200 telescope. Members are able to arrange viewing time on this amazing instrument. We can also show groups live images of objects using an electronic eyepiece to display on a large monitor.
Central Appalachian Astronomy Club
Meeting Date
The CAAC meeting will be held Saturday, April 23, 2022, at the Good Hope Observatory. Please note that the time will be back to the summer start time of 6:30 pm. Please bring a covered dish. If you have not already paid your annual membership dues for 2022, they are currently due. Individual annual dues are just $20 and family membership is $25, Please bring them to the meeting or you are welcome to mail it to PO Box 211, Grafton, WV 26354-0211
Additional club information can be found on our Facebook page: "Central Appalachian Astronomy Club".
Check out our links page
for many great astronomy related resource sites.