About CAAC
The Central Appalachian Astronomy Club is a non-profit organization. Our goal is to promote amateur astronomy and share our experiences with others. We are partners in education with area schools and universities. Membership is open to the public. Meetings are held monthly at the home of our president Joe Gonzalez. This is also the location of our club's observatory.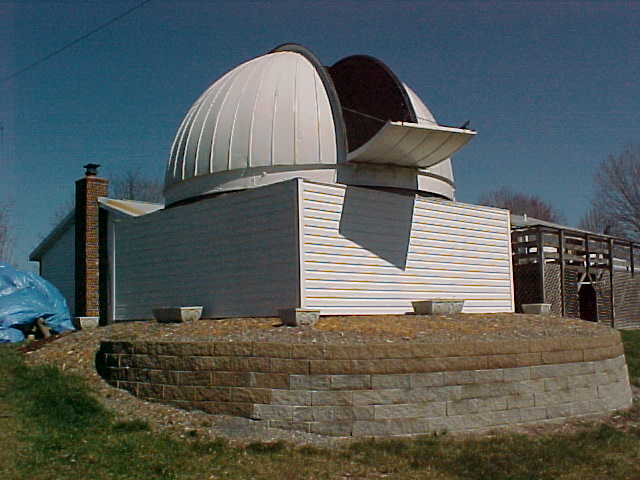 Our Observatory
The observatory is a twenty foot Ash Dome and houses our 16 inch Meade LX200 telescope. Members are able to arrange viewing time on this amazing instrument. We can also show groups live images of objects using an electronic eyepiece to display on a large monitor.
Central Appalachian Astronomy Club
The club plans to hold its next meeting Saturday, January 21, 2023 at the Good Hope Observatory at 6:00 p.m. Please bring a covered dish to share for our potluck dinner, followed by our monthly meeting. Membership dues for 2023 will be due. Please check back here and your e-mail on the day of the meeting for any updates, in case weather or unforeseen circumstances causes us to cancel.
Next Meeting
Jan 21, 2023 6:00 pm
Additional club information can be found on our Facebook page - Central Appalachian Astronomy Club
Check out our links page
for many great astronomy related resource sites.

Green Bank
Star Quest
June 21 - June 24, 2023.
Please check the website and the Facebook page frequently for additional info as it becomes available to us. We hope to see you there!!!
Visit and like our Facebook page - Green Bank Star Quest

Call 304-265-5514 or 304-669-3555 with questions